---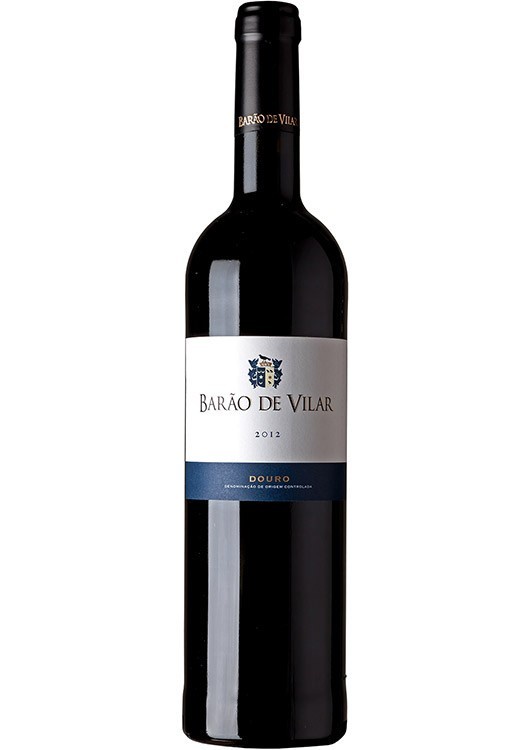 Barao de Vilar Douro DOC
---
A wonderfully soft and round red wine with a lively, refreshing and clear berry fruit, delicate tannins and fine acidity.
The winery Barao de Vilar consists of two so-called Quintas, estates on which the grapes are grown. These were called "Quinta d o Som" and "Quinta de Saiao". Here are cultivated different, typical for Portugal red wines, which make up the special character of the wines. The soils are strongly influenced by slate and therefore give the wines a wonderful freshness and finesse. The estate is managed by the van Zeller family, a family that has been producing wines on the Douro for centuries.
Country of origin: Portugal
Region of origin: Douro
Vintage: 2015
Type of wine: red wine
Flavor: dry
Quality level:  DOC
Yield per hectare: 40 hl
Aroma: animating and lively scent of red and black berries, cherries and spices
Palate: Soft and round, lively, refreshing and clear berry fruit with notes of sour cherries, delicate tannins and fine acidity
Serving suggestions: Perfect companion of game dishes, grilled meat, but also to well made pasta and pizza a real delight. Open up and enjoy!
Maturity: from now on
Grapes: 30% Touriga Nacional, 30% Touriga Franca, 20% Tinta Roriz, 20% Tinto Cao
Serving: 16 ° C
Store: 5 years
Content: 750 ml
Residual sugar: 2.1 g / l
Total acidity: 5.0 g / l
Free SO2: 37.0 mg / l
Total SO2: 141.00 mg / l
Alcohol content: 13.0% Vol.
Contains sulfites: Yes