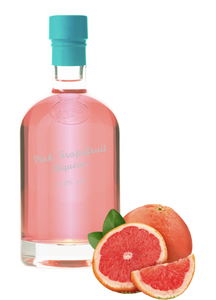 Pink Grapefruit liqueur
It is very fragrant, extremely aromatic and wonderfully versatile. Of course you like to drink it pure, on ice or together with a good rosé wine as "Grapefruit Rosé". Our serving suggestion: Pour 3cl Pink Grapefruit Liqueur on 5 ice cubes in a tall glass. Add fresh mint to taste. Fill it up with a nice rosé wine, e.g. Chai de Bordes rosé vomFASS or sparkling wine, e.g. Bouvet Cremant de Loire vomFASS.
Origin: Germany
Alcohol Content: 16% Vol.