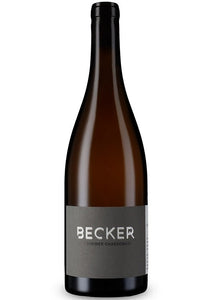 A real rarity that we got here from Sabrina Becker. The Chardonnay convinces with wonderful fruity notes, as you would expect from a Chardonnay. The wood is integrated here with perfection and testifies to excellent craftsmanship. Fine aromas of vanilla and a pleasant full-bodied fruity and fresh notes of yellow fruits.
Country of origin: Germany
Region of origin: Rheinhessen
Vintage: 2019
Wine type: White wine
Flavor: dry
Quality level: Quality wine
Aroma: Complex bouquet with herbal and creamy notes, shows traces of green walnut.
Taste: Sustainable and reminiscent of yellow melons and ripe apples.
Food recommendation: Due to its volume, this Chardonnay goes very well with roasted meat.
Drinking time: from now on
Grape varieties: 100% Chardonnay
Serving temperature: 8-10 ° C
Storage recommendation: 2028+
Content: 750 ml
Companies: GutsabfüllungWeingut Becker GBR Outside 12, D-55288 Spiesheim
Residual sugar: 4.6 g /
Total acid: 4.8 g / l
Alcohol content: 13.0% vol.
Contains sulfites: Yes